By WNW SEO | 0 Comments
Is your website not getting the traction you were hoping of? This could be due to lack of optimization of your landing page. It's nothing to worry about if you find the right digital marketing service provider to help you out. Let's see how this works.
What is a Landing page?
Landing page is the webpage that users land on when they click on a link towards your website. This is the first page that users see when they are on your website. This means you need to have your landing page well optimized in order to get leads. A digital marketing service provider can help you optimize your website in the best possible way. So, here are some tips that are going to help you generate leads from your landing page:
1.    Product Or Service Description
People visit your website as they want to know more about the products or services provided by you. This makes it of utmost importance that your landing page has an in-depth description of the product or service provided by you. You can have multiple landing pages but make sure each of them contains enough description about the products and services.
2.    Provide Free Stuff
Everyone wants to get free stuff now. This is one of the best ways to generate leads through your landing page. You can provide free content that is useful and can be downloaded by the user. Before giving the option to download, you can ask for some customer data like their phone number and email id. This helps you to advertise your products and services in future to them. Having free stuff available for a limited period time also helps in generating leads faster.
3.    Signup For Regular Updates
You can have an option to signup for newsletter on your landing page. This is a great way to keep the customer engaged about your company. You can regularly update them about offers, new products and services.Such newsletters are not treated as spam as the customer is himself providing the email id for regular updates.
4.    Display Your Contact Information
Many times, customers are looking to get in touch with you on a one-to-one basis. You should provide information such as company's name, address, phone number and email id on the landing page. Providing contact information of your sales person can also help you speed up the conversion process. Contact information is also available on google. This means whenever a customer instead of visiting your website enters your phone number the search result will land them to your website.
5.    Landing Page Design
The landing page design needs to be clean and impactful. Choose colors that are more soothing to the eye and have a lasting impact. Make sure you have clearly differentiated the titles of your paragraphs. Use easy language which can be understood by all and make sure there is enough spacing among the texts which makes it easier to read.
Also Read: Angular JS Architecture from A To Z
MORE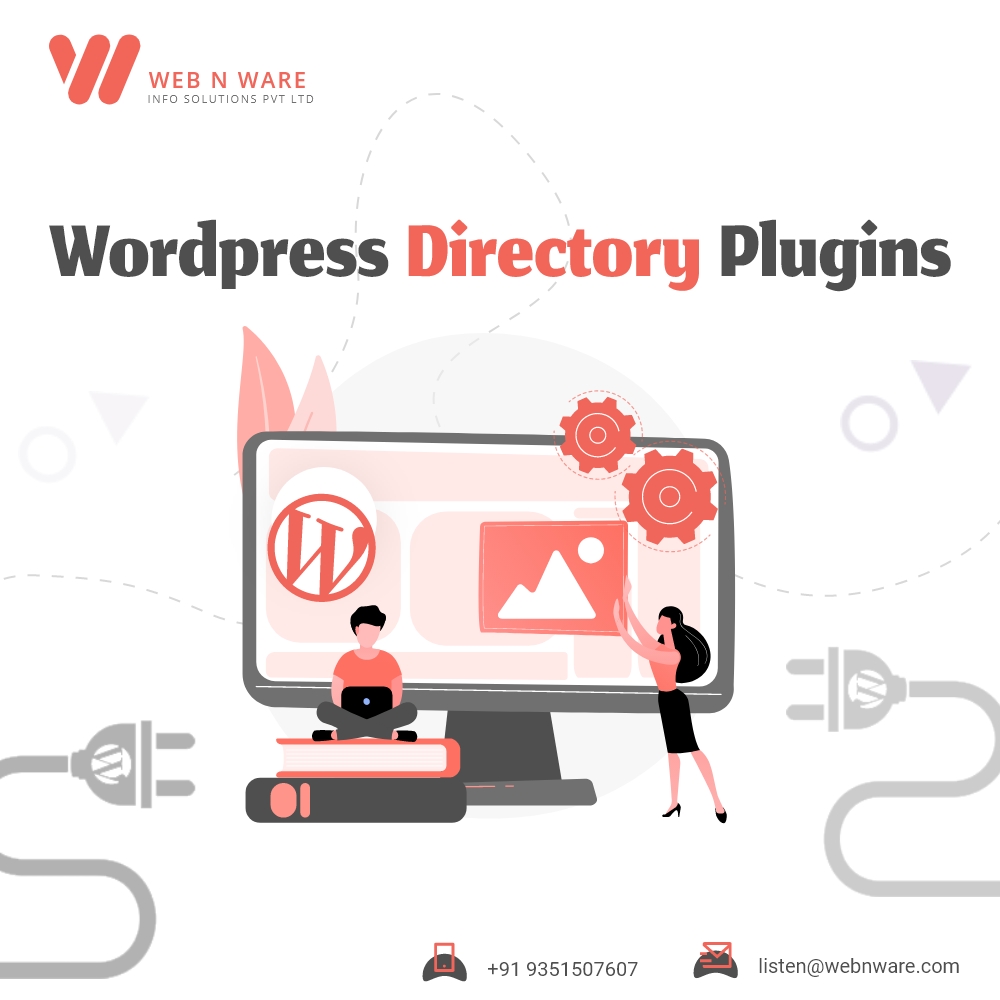 By WNW SEO | 0 Comments
Are you looking to create your own WordPress Directory? If yes, then here are some WordPress plugins that can help you organise your listings. However, if you are new to this space,I suggest you take help from a WordPress optimization service provider too.
In terms of popularity and usage, here are the best Eleven WordPress directory plugins that you can consider:
1. Business Directory Plugin
This plugin provides all core directory features.These include fully customisable form fields, payment services and supports images. This plugin provides above average image options and reCAPTCHA tool is also available. You'll get additional premium services at prices starting from $69.99.
2. GeoDirectory
If you are planning to start your business on a global scale, then GeoDirectory is a very powerful plugin. It is free to use and offers some extra add-on services that can be availed at nominal costs.This plugin supports multi-site compatibility and also uses Google Analytics to provide information on how the website is performing to help you grow your business.
3. Sabai Directory
It is a paid directory and comes in at only $29. This is a one-time payment and unlocks all features of the directory. It is especially useful for specific businesses like restaurants and stores. The plugin also supports Google maps.
4. Web 2.0 Directory Plugin
Ata one-time fee of $34, you'll get all the features of this plugin. It supports PayPal for simpler payment methods. It links to WooCommerce and provides online store functionality. You can list YouTube and Vimeo videos with this plugin. This plugin also allows you to print out PDF's also for all listings.
5. Name Directory
The name directory helps you create a unique list of people or terms. This plugin helps you create multiple directories which can be spread all over the website through short codes. It is easy and free to use as most of the design is already done. However, it comes without technical support.
6. Bepro Listings
With the help of this plugin, you can add media to your websites. It is free to use but you can download other themes at an additional cost. It provides tools for galleries documents and audio. If you are trying to make directory with media support, then this plugin is for you.
7. Listing Pro
It comes with a ton of preloaded tools and features. You also get a built-in payment and checkout system for your website. It protects you from spam and has the reCAPTCHA option also. However, some features come with the premium option for which you need to pay.
8. Connections Business Directory
This is a feature packed directory that is being used widely. It is compatible with most of the themes and page builders of
WordPress Directory
. This directory is regularly updated making it smooth to use. The customer support available is also very good.
9. Gravity Forms Directory
This comes with many modern features. This plugin offers a built-in search engine, lightbox support for images and many categorization options. It is also shortcut based making it easier to use.
10. Directory Pro
It comes with support for 13 different languages and has many shortcuts for use. There are 11 pre-made email templates and compatible with MailChimp.
11. Toolset Directory
The price for this directory is on the higher side coming in at $149 for the first year and $111 there on. You can build a website without any PHP coding with this. It for anyone who is a beginner at coding as most of the work is already done.
MORE